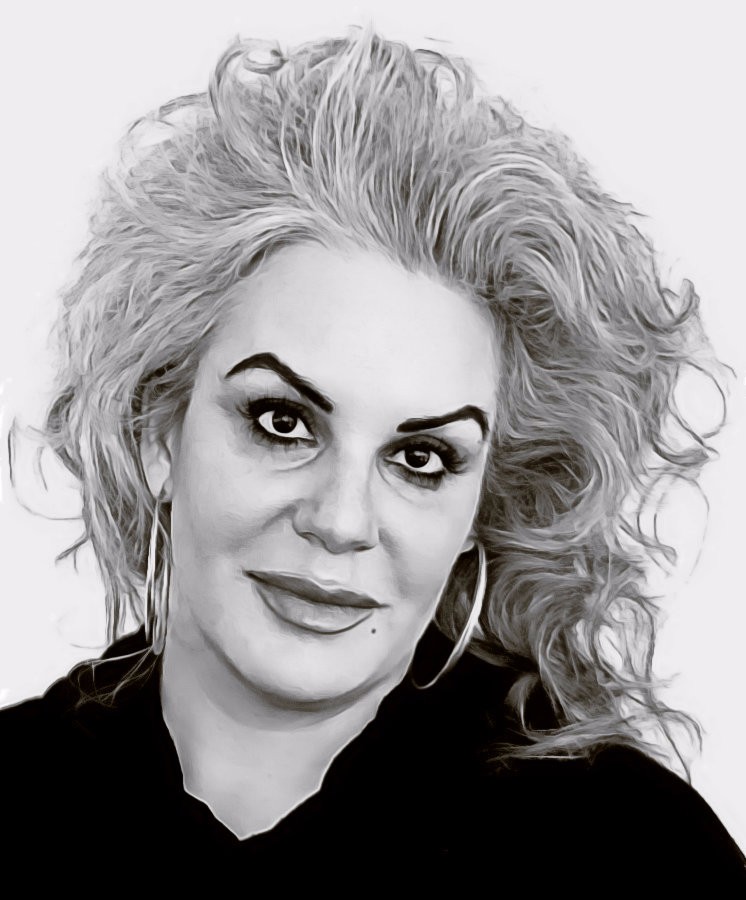 Just call me G
The name is Ghela. Like Stella, but with hard G. Like Guh-ella, but not as sweet as Nutella. Some will say Gayla, some Gala (I'm not a swank soirée waiting to happen, but it's a nice thought), and others will mumble whatever comes to mind. But let's make it simple, just call me G. After all, it's what my signature looks like because I'm too lazy to write out my name. You can be lazy, too. I prefer it.
The 3rd Person short Bio
Because it's mandatory, and we all sound more professional when we're described in the third person narrative.
Self proclaimed Fintech Fanatic, and frequent keynote speaker and editorial contributor, Ghela focuses on how to fast-track internal innovation, specifically on the practical application and comercialisation of fintech/bank collaboration. She is preoccupied with fostering an ethical data democracy, individual consumer empowerment over their data, data economy disruptive business models, and facilitating banks' emerging technology consumption.
Ghela is an experienced solution design strategist, focused on proposition redesign for financial services and insurance. She has a successful track record in business development, revenue growth, and go-to-market strategy execution, underpinned by a sharp eye for new value propositions and a knack for translating those values into commercial reality for an executive level audience.
Ghela takes product, service, journey, and business model redesign from initial concept to go-to-market delivery. Her strong regulatory economic background lends an ability to navigate compliance mandates with a commercial angle, as well as identify new commercial opportunities in a rapidly deregulated landscape. She is a confirmed evangelist for adopting technology to nurture Customer Lifetime Value for both banks and those they serve, to transform Financial Services for the greater good.
Ghela also founded FemTechGlobal to bridge the gender gap in fintech and the financial services industry. The FemTech network is built on the premise that diverse teams create better solutions, and embracing differences fosters creativity. Active in London, New York, Sydney and Singapore, FemTech partners with industry organisations to promote diversity and inclusion, and is a connecting platform for innovators and entrepreneurs.
She was named one of Brummel Magazine's 2016 30 Inspirational Women Innovators, and included in Innovate Finance's Women in Fintech Powerlist 2016.
She also sits on the Banking Technology Awards judging panel, and sponsors the Banking Technology Women In Technology (W.I.T.) Award, and is an advisory board member to several fintech institutions
Ghela is currently Head of Europe for the Financial Data & Technology Association.
She Speaks | She Quips | She Writes
Fair warning: this is what happens when you give me a microphone and a platform.
Occasionally people ask me to comment on the state of fintech. I have rather strong opinions. Fortunately, so do my fellow commentators.
The articles, the posts, the musings. The glasses are legit, they help me see the keyboard as I'm writing.
And she gets quoted
Yes, people publish me. I know, I'm rather surprised, too.
When the tables turn and I'm asked the questions…
Want G as a speaker?
Interested in having Ghela speak at an event? You know the drill…